Christmas is such a fantastic time of the year & I have to admit to being a little bit (or a lot a bit) of a Christmas junkie. Becoming a family of 3 really nailed the Christmas loving nail in my tinseled out coffin because I want our daughter to experience the fun & joys of the holidays!
Having family Christmas traditions is at the top of my list of things to do during the season, but there are so many great ones to choose from! I'll likely start with one this year for her first Christmas & add a couple more as she gets older.
Having a family Christmas tradition is something that gets everyone involved, whether they're Cindy-Lou Whos or Grinches. And more often than not, the Grinches look forward to the traditions every year way more than they let on.
It's never too late for family traditions! Whether your kiddos are toddlers, school age, teens, or even out of the house, take the time to start one! Trust me, they'll appreciate that special feeling of having "our thing" at Christmas.
Here are some fun family traditions, some typical & some unique, for you to start with your family!
1. Christmas Light Date
When I was little, my mom would take me out every single year & we would get hot chocolate & go hunt for the best Christmas lights in town! We would often stay out for hours until people started turning off lights.
We continued through my teenage years & even now in my late 20s we still go.
This tradition was actually a big highlight in my childhood & I can't wait to continue it with my daughter.
2. Bake a New Christmas Cookie Each Week
Pick a certain night or nights of the week and declare them Cookie Night! Each Cookie Night, have one member of the family pick 1-2 new Christmas cookie recipes to try & get baking! The options are endless & delicious!
3. Buy or Make a Family Ornament
This is something my little family has started doing & they add such a personal touch to our tree!
If you're crafty, search Pinterest for 'DIY family ornaments'. If you aren't, your local mall likely has a seasonal kiosk (check near Santa!) with scads of ornaments ready to be personalized with your family name! Don't forget to add the year!
It's going to be so fun to watch our collection grow each year!
4. Visit a Nursing Home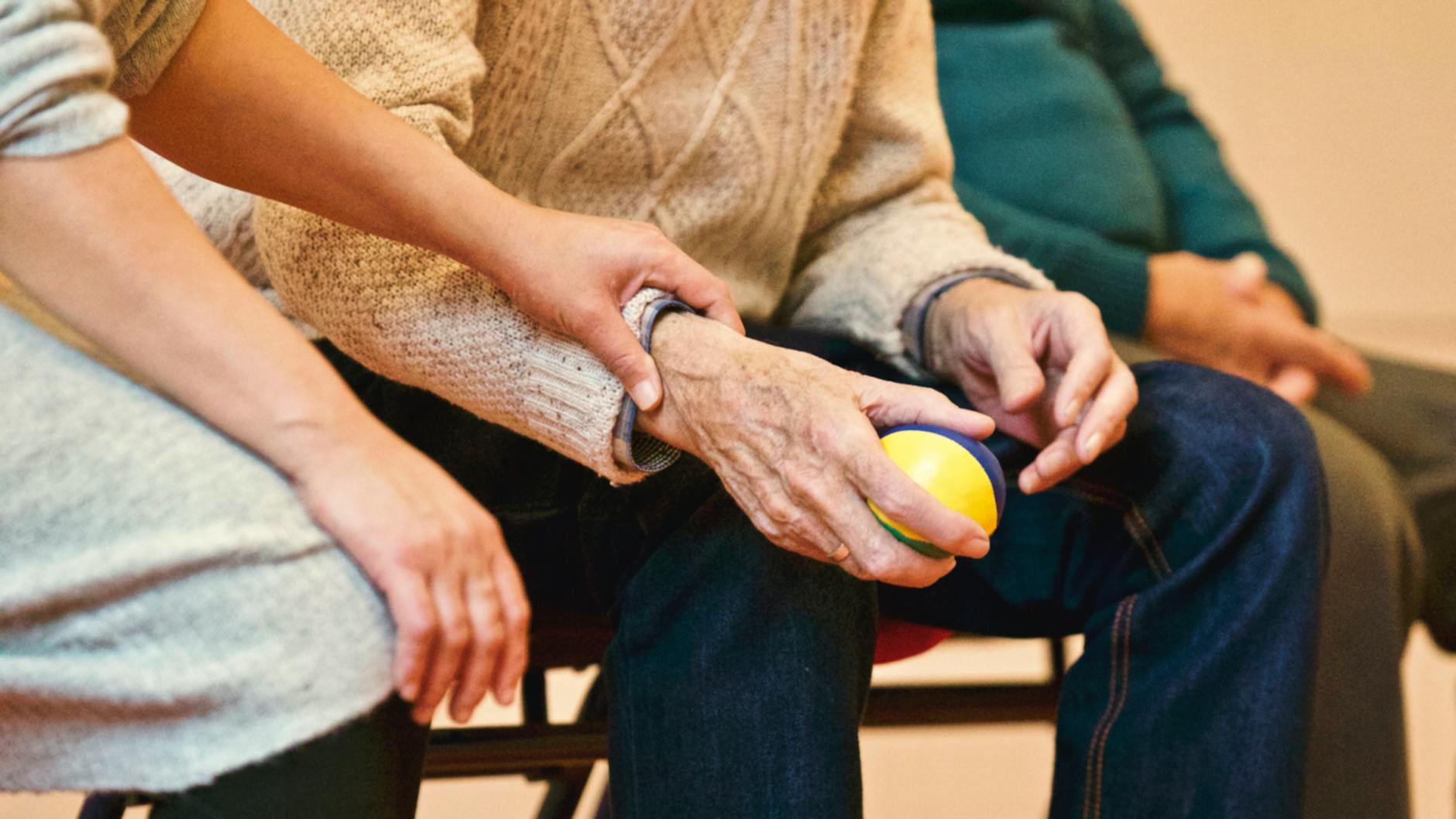 During the holidays, it's easy to get caught up in the bustle of things. Take the time to remember the true spirit of Christmas & take the family to visit a nursing home.
Walk the halls & sing carols, hand out candy (obtain a nurse's permission first!!), give small Dollar Tree gifts such as fuzzy socks, or even just stop & talk for a few moments.
I've seen too many forgotten elderly folks that are achingly alone during the holiday season & trust me, it would likely make their entire Christmas if you & your family showed them there are people who care!
5. Send Care Packages to Soldiers Overseas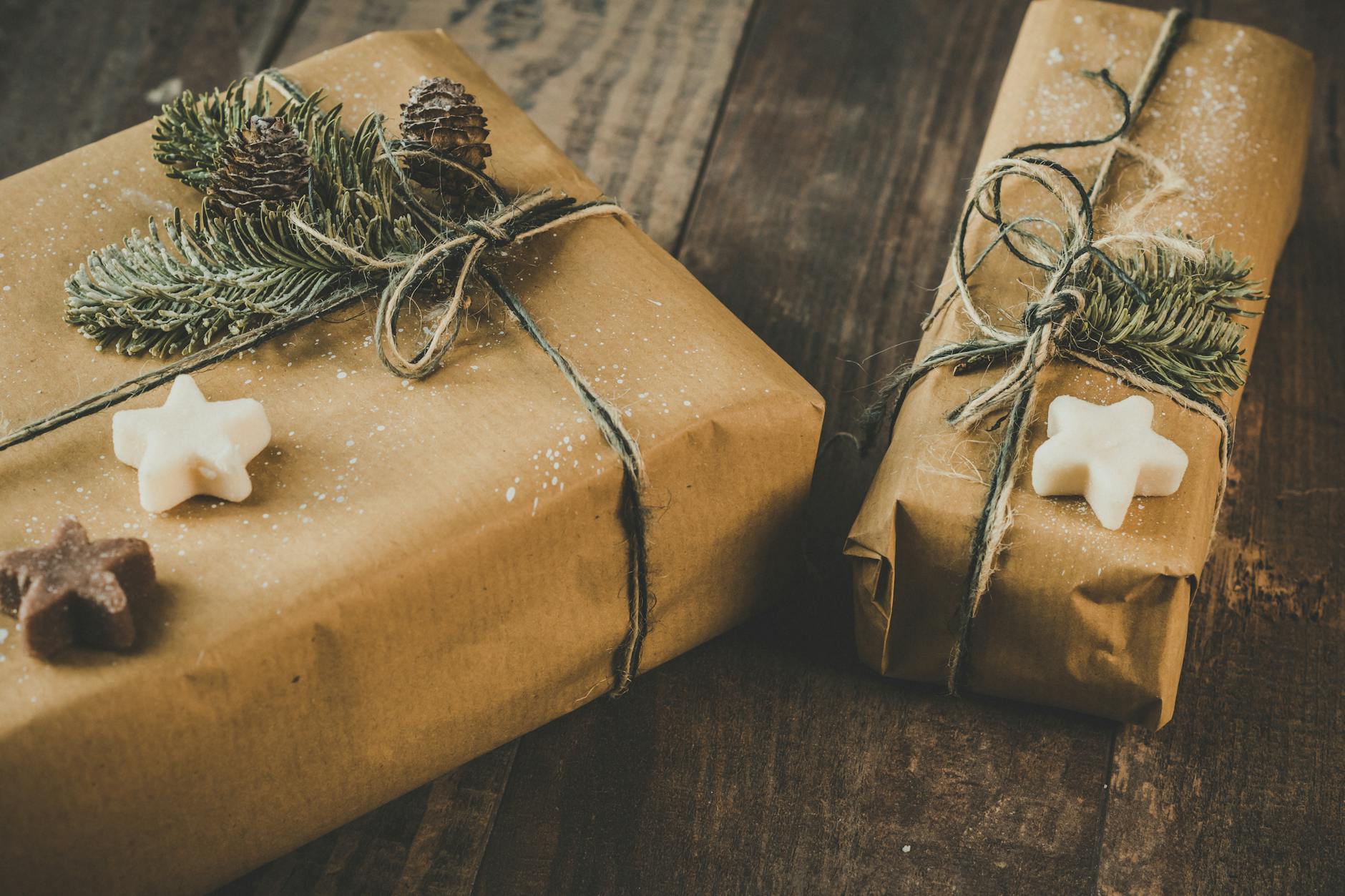 There are so many men & women who won't be home for Christmas because they're protecting a country that they love & are willing to sacrifice for. Sending a care package helps show the military men & women that their sacrifices are greatly appreciated!
Check out this article from AllProDad to find out exactly how to send a care package to a soldier.
6. Read the Nativity Story from the Bible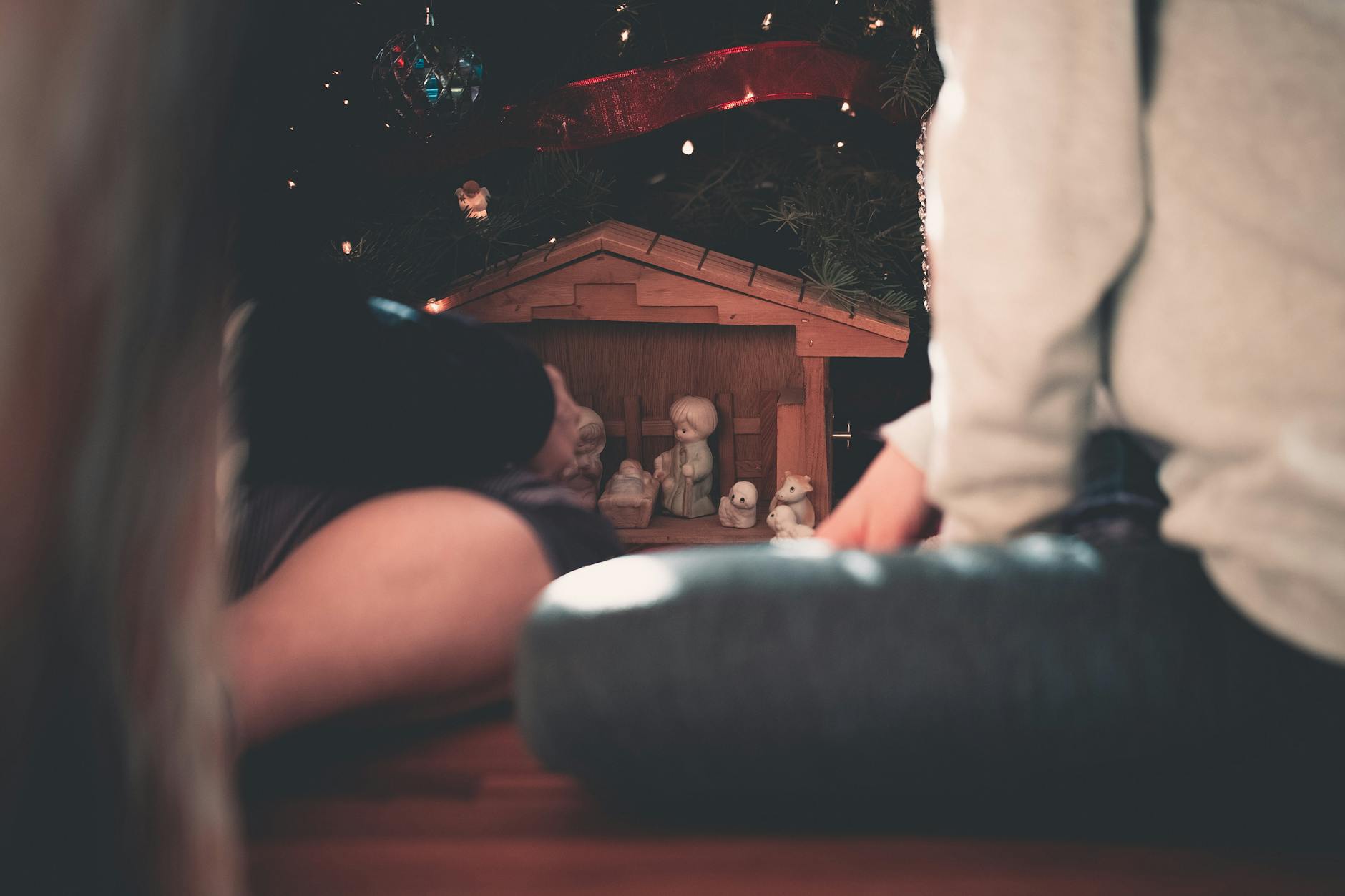 The presents are nice. The decorations are beautiful. The family time is great! But the true reason we celebrate Christmas is all too often forgotten. Take the time to sit down as a family & read the Christmas story aloud.
Use this time to open a discussion on why God robed Himself in flesh to be born here on earth. Why did Herod do what he did? What prophecies came to pass during the course of the Christmas story?
The Nativity story can be found in the gospels of Matthew & Luke.
7. Matching Christmas Pajamas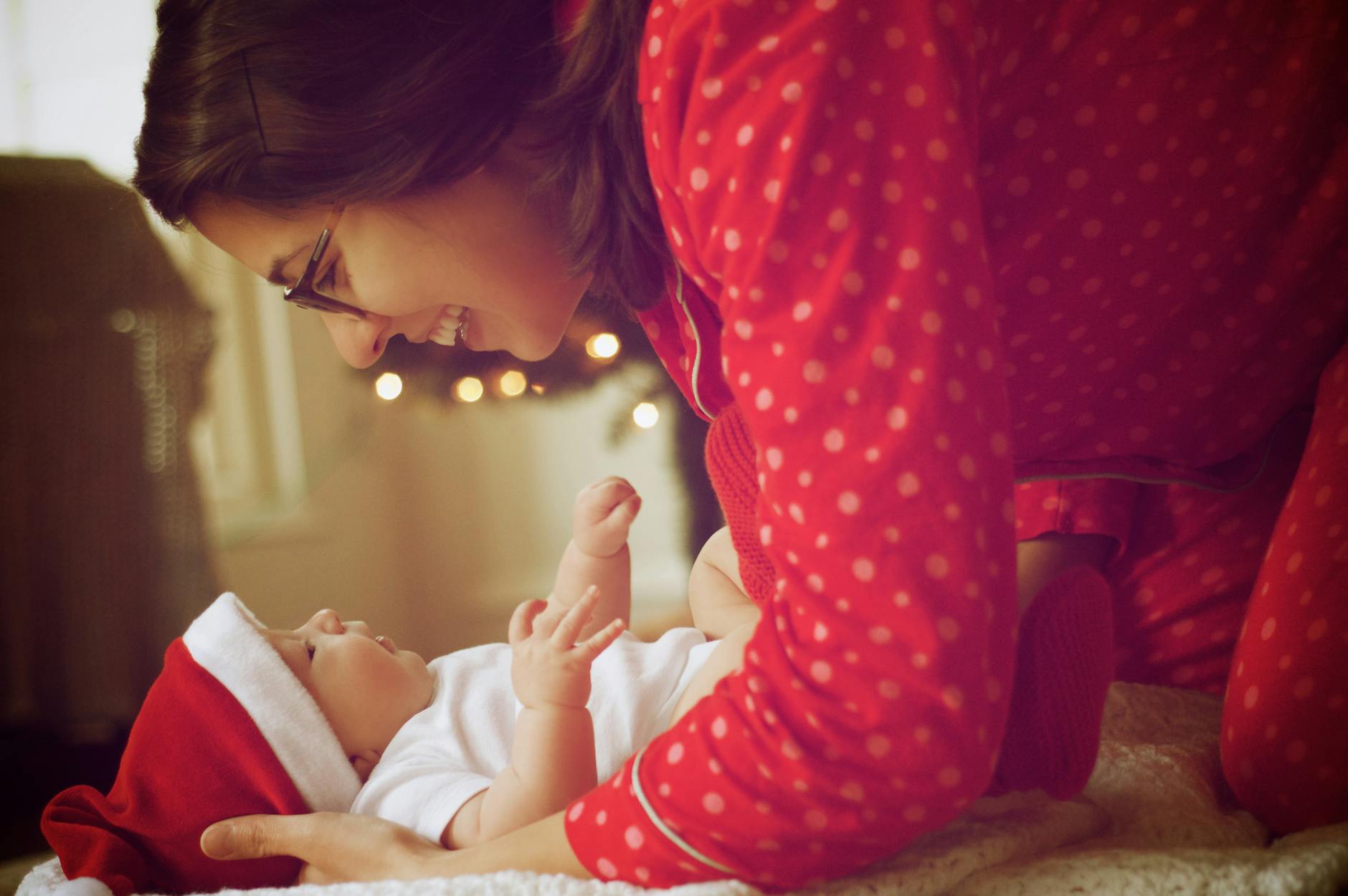 I mean, it doesn't get much cuter than your 8-month-old & your husband sporting the same pair of Christmas footie pajamas. I always hit up Old Navy for the best & easiest way to get all matchy for Christmas!
8. Have a Gingerbread House Contest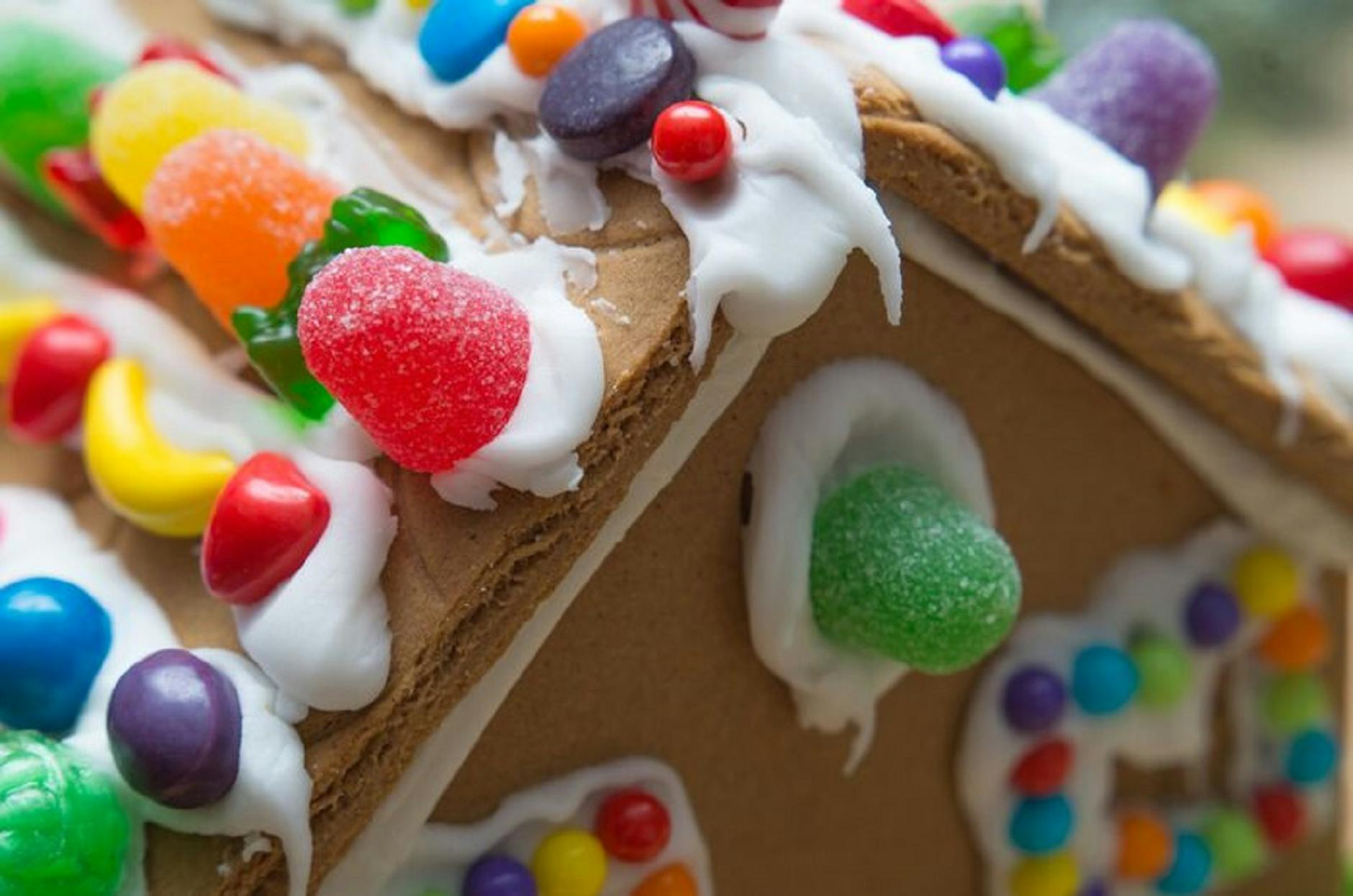 Nothing brings people together more than the prospect of winning against the people you love! Everyone loves a good competition!
Give everyone the same gingerbread kit & a certain amount of time to complete their creations. Once the time is up, post pictures on social media without telling which person made which & have friends vote on their favorites!
The winner gets a giant candy bar of their choice!
9. Bake & Build a Homemade Gingerbread House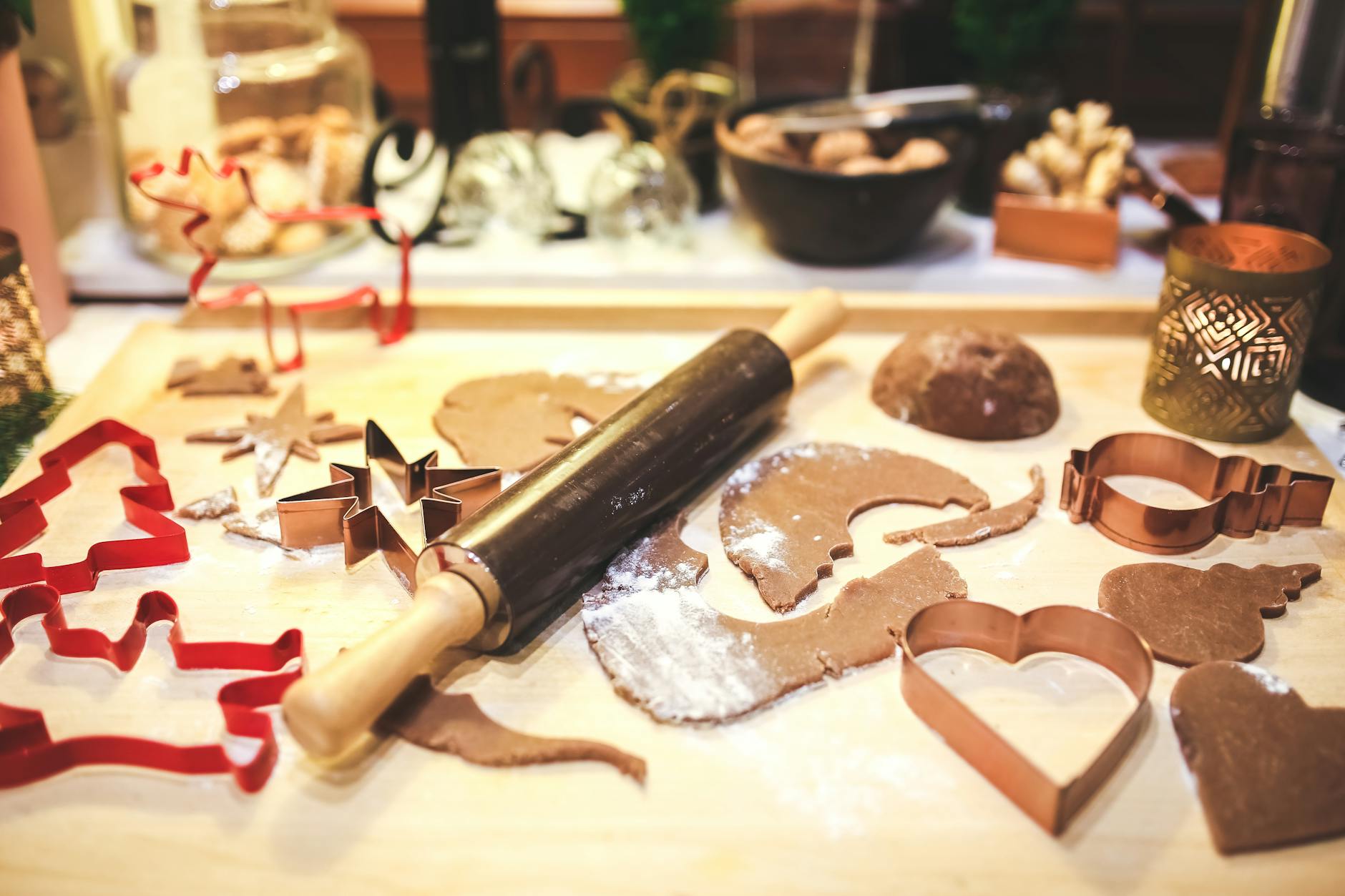 If the thought of competition isn't for you (or the storebought gingerbread houses make your tastebuds want to hide), then take a weekend to spend with the family baking & creating your own homemade gingerbread house!
I have yet to do this myself, but I have heard it can be an undertaking. One day I'll convince my husband to do one with me!
10. Do a Christmas Parade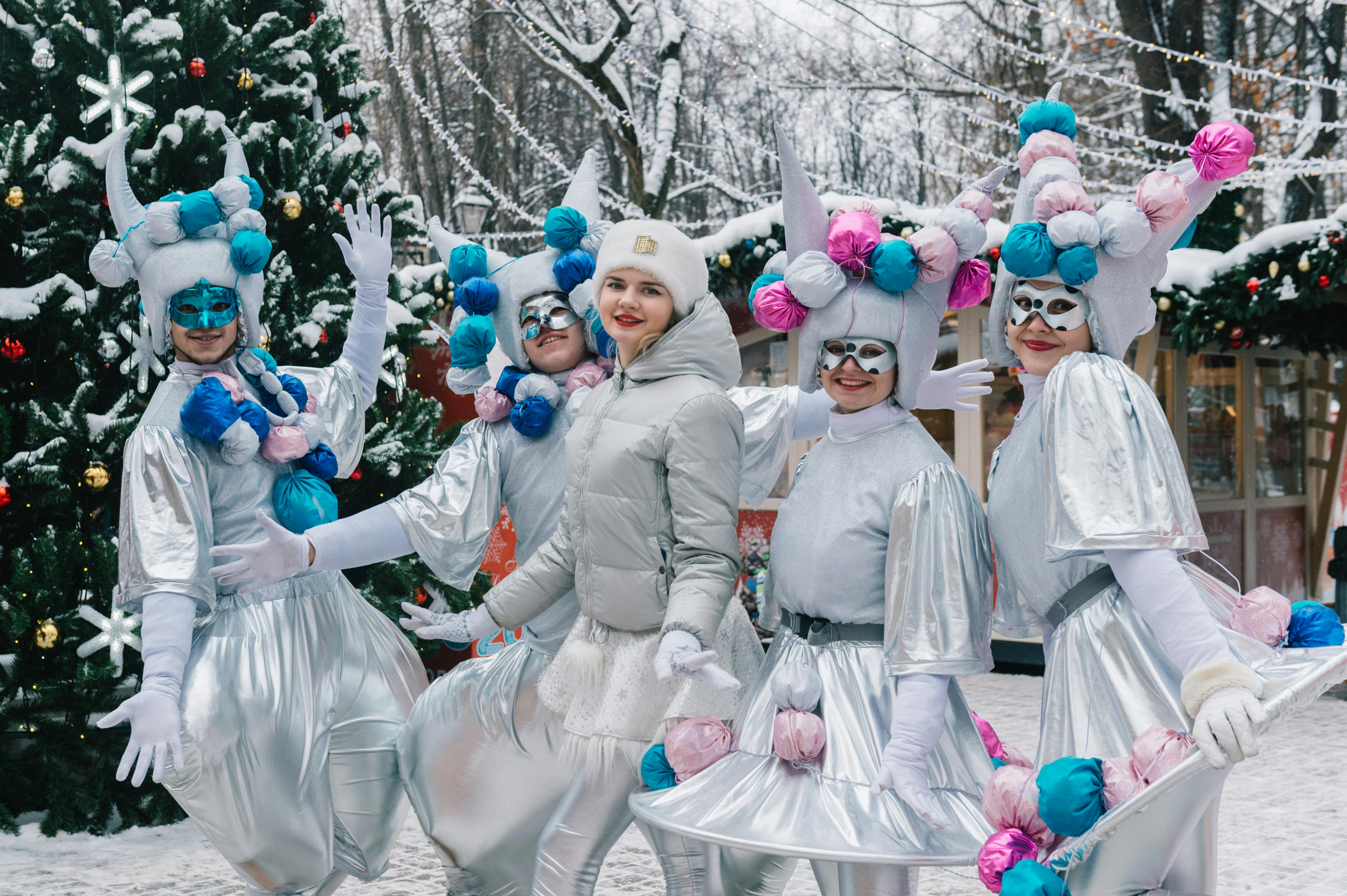 Be in a Christmas parade! Our town is small, but they put on quite a cute little parade for Christmas!
As a kid, I rode in the parade a few times on my bicycle or a golf cart.
Decorate your bikes or vehicle of choice with tinsel, jingle bells, garland, & ornaments! Be sure the decorations are very well fixated & do not pose a risk of becoming caught in the spokes, wheels, etc.
If actually being in the parade isn't for you, just going & catching candy is always fun too! Seeing the different floats is pretty entertaining & a nice free festive event for the whole family!
---
This Christmas season may be halfway finished, but that doesn't mean it's too late to start a tradition! Slow down & take time with your families amidst the craziness of Christmas!
What's your family's Christmas tradition? Comment below letting me know!
Merry Christmas to my fabulous readers!
Other Christmas posts: